Tree Trimming & Removal Rebate
50% Rebate

We will pay 50% of the expenses (up to $1,000) for the trimming or removal of trees or branches on an existing policyholder's property. The trees or branches must pose a risk of damaging an insured building or overhead power lines.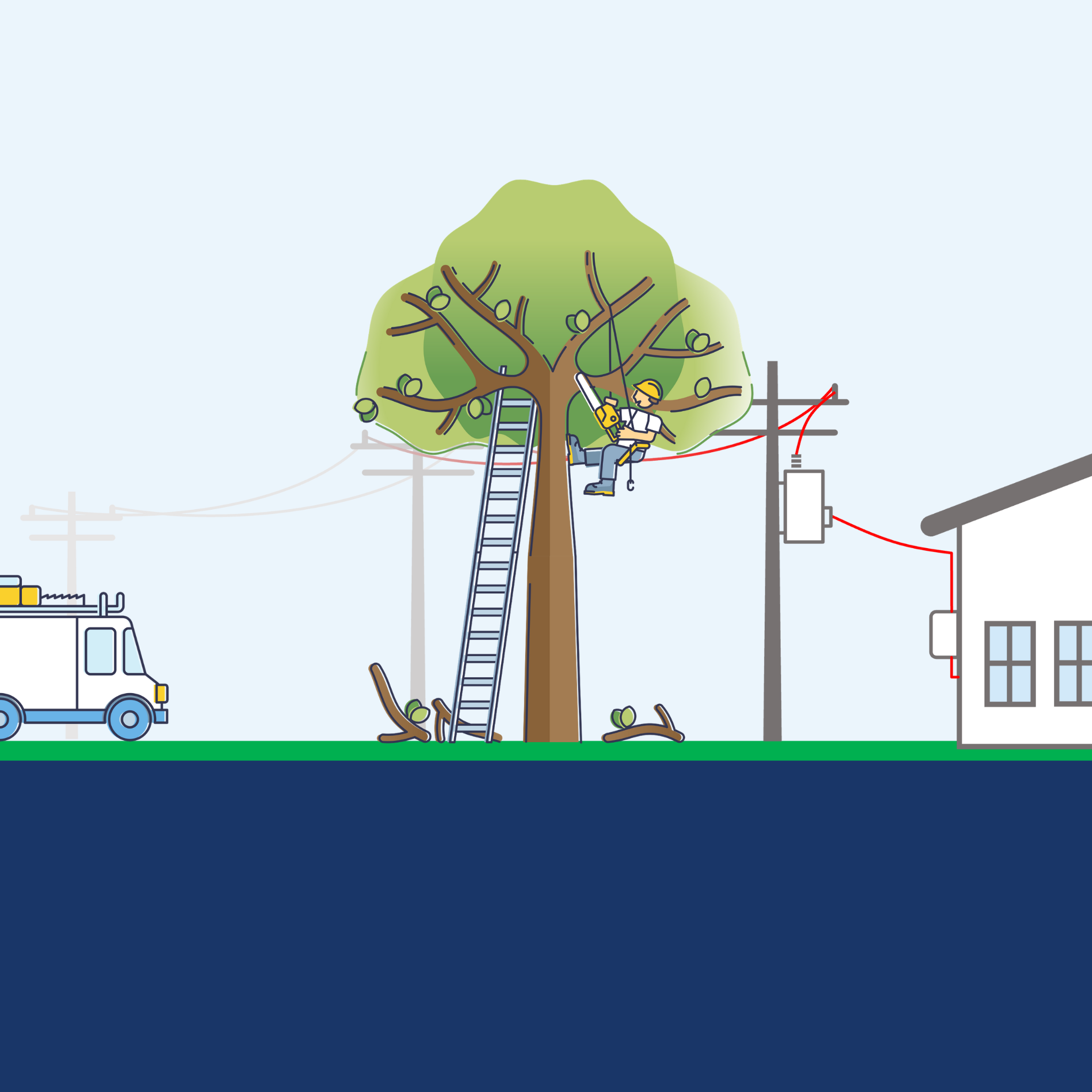 We're Giving Back To Nature
For every tree that is trimmed or removed through this rebate program, Kent & Essex Mutual Insurance will donate to forest conservation organizations in Ontario.
You must be an existing Kent & Essex Mutual Insurance policyholder.
You must contract a professional and insured Arborist.
The work must have been completed after September 1st, 2023.
Eligibility for this program is limited to once in any five-year period.
This is intended to be a proactive program and cannot be used in conjunction with a weather-related, or other, claims situation.
The rebate can be applied to multiple locations owned by the same policyholder, up to a maximum of $2,000.
Tree Trimming & Removal Rebate – Apply
Applying and submitting documents for the Tree Trimming & Removal Rebate Program is as easy as 1-2-3. You will receive a copy of your submission through email and our Loss Control Team will follow up with you.
Tree Trimming & Removal Rebate
This form is used on https://www.kemutual.com/tree-trimming-removal-rebate/
"*" indicates required fields