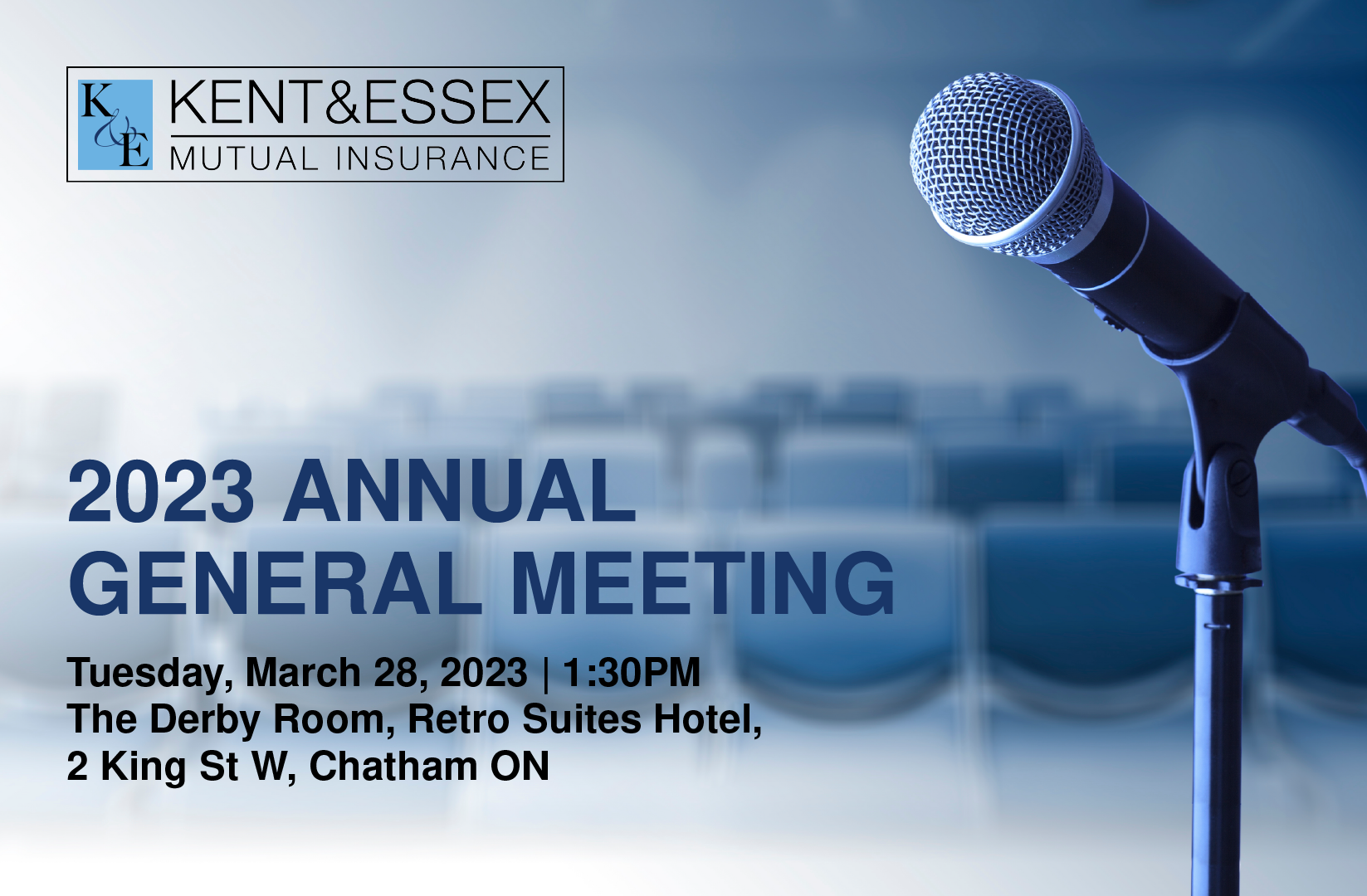 TAKE NOTICE that the Annual General Meeting of the Members of Kent & Essex Mutual Insurance Company will be held on March 28, 2023 at 1:30 p.m. in The Derby Room, Retro Suites Hotel, 2 King St W, Chatham, ON, for the purposes of:
To approve the minutes of the Annual Meeting of the Members held March 24, 2022;
To receive the Annual Statement and Auditors' Report for the year ending December 31, 2022;
To elect three Directors for a three (3) year term. Andre Mailloux has been nominated for reelection and, Sarita Vandernaalt and Tony Lauc have been nominated for election in accordance with the Company's General By-laws. No other nominations have been received.
To approve the Board's per diem remuneration.
To appoint auditors for the year and to authorize the Board to fix their remuneration.
The Company's 2022 Annual Statement may be viewed below. Members may also obtain a copy by sending a written request to the Company's head office at P.O.Box 356, Chatham, ON N7M 5K4, at least 14 days before the meeting.